Code Red Esports Report – February 2021

Supermarkets Look to Esports Teams for Partnership Opportunities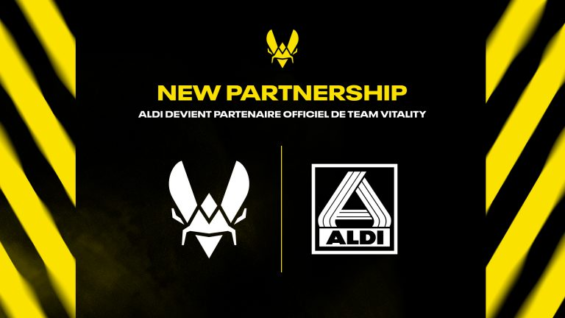 Two major supermarket chains announced sponsorships with esports teams in January, with Lidl partnering with German organization SK Gaming and ALDI with the French Team Vitality. Lidl's deal will see the chain providing fresh food and products to the organization's bases in Cologne and Berlin, but more notably the brand has also produced a commercial that will roll out across German TV stations. The partnership also includes standard deliverables such as featuring the logo on team jerseys. ALDI and Vitality's 3 year partnership also covers jersey branding, and looks to promote a healthy and varied diet to esports fans through working with the organization's players.
Code Red's View: Neither partnership is hugely exciting or innovative by way of activations involved, however they do show a rising awareness of esports and the opportunities within the industry from these two significant supermarket brands. Working with major teams offers an effective means of spreading brand awareness (through branding on jerseys and across the organization's socials) whilst also illustrating how their product is relevant to the audience (leveraging pro players to show the importance of a healthy, balanced diet).
While this is the first time Lidl has ventured into esports, this is not the first time ALDI have been in the esports press, having previously launched their highly unsuccessful "Teatime Takedown" campaign: a tone-deaf, impossible to execute initiative that faced immediate backlash from the community. You can read our in-depth thoughts on that campaign and why it failed in our April 2019 report.
For any supermarket brand looking to enter the space, it is critical that partnerships tie into key markets (as ALDI France and Lidl Deutschland have done with their respective French and German team sponsorships) and that any deal considers how best to integrate products without seeming forced or out of place. Working with teams to be an official food provider is a natural fit, whilst looking to work with influencers could also provide similar opportunities (though lacking in the ability to capitalize on the increasing importance of nutrition to bolster professional player performance).
The opportunity to be perceived as the market leading supermarket still remains, however it is also important that the value supermarkets can provide (fresh food, good dietary nutrition, cooking) is differentiated from the accessibility of pre-made meals from your favourite restaurants that food delivery brands can offer, and which have had a deeper involvement in the space to date.

Adidas Teams up with G2 Esports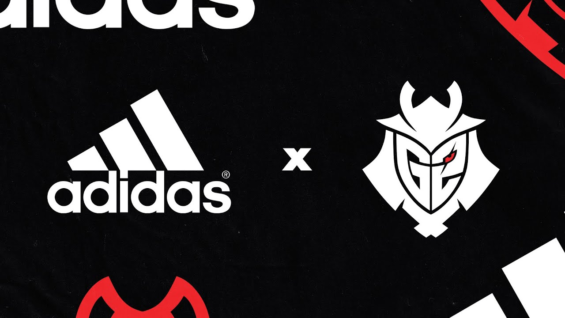 Major European esports organisation G2 have secured a multi-year partnership with leading sportswear manufacturer, adidas. As part of the agreement, adidas will be producing the jerseys for G2's team, as well as producing a lifestyle apparel collection for the brand and bringing to life further content and activations. The announcement of the partnership was well received: made through a promotional video shared across G2's social media and prominently featuring G2's CEO, Carlos "ocelote" Rodriguez.
Code Red's View: Sportswear brands are not a new addition to the space, with adidas having already made a number of deals within the sector (previously partnering with Team Vitality, Heretics and popular streamer Ninja), whilst competitors such as Nike, Puma and Reebok have also engaged in the space.
G2 is a hugely desirable asset for brands, having a huge presence in Europe (most notably in leading the flag for the region at the highest tier of League of Legends competition) and being undeniably a great content house. The initial announcement being unveiled through a video featuring Rodriguez was an effective move in ensuring that the partnership not only received traction, but also a positive reception: fans love ocelote's eccentric personality and were immediately able to treat the announcement as entertainment rather than advertisement. Given the typically transient nature of esports' players, G2 have established ocelote as a permanent pillar of their brand as a way to build brand loyalty, and his presence in advertising is on a par to their major players.
The promise of further content plus the plans for lifestyle apparel is undoubtedly pleasing to fans who are keen for more content and high quality clothing that they can get their hands on to support their favourite team. In this way, adidas are providing a service to both G2 and to fans that prevents the partnership from being stale or uninteresting to the audience that matters.
Typically, sportswear brands have entered through team partnerships and made the immediate, natural fit of providing jerseys for the team. Whilst adidas has also opted for this route, it is notable that they have openly stated the need to go above and beyond this: where previously this marked a statement move for brands in the space (and significant for teams to have jerseys provided by such major brands), it is no longer meaningful nor impactful, having been done numerous times. It is critical that such brands show a commitment to the partnership that extends beyond the obvious, "easy" fit, and provides not only the team with the benefit of receiving high quality apparel, but also the fanbase. Further, unlike traditional merchandising deals, this partnership is commercially more in-line with traditional brand sponsorships rather than apparel deals.
Language Learning App Babbel Partners with BIG

German esports team BIG have secured a partnership deal with subscription-based language learning app, Babbel. The deal will see BIG and Babbel producing educational content which will be promoted across the organisations streams and social media profiles, as well as through the team's players. Additionally, further "interactive educational features" will be added to live stream broadcasts, along with further promotion of Babbel's services. Babbel currently has 13 available courses, focusing largely on European languages (Spanish, French, German, Italian and more) as well as Indonesian, Turkish and Russian.
Code Red's View: This is a first for Babbel – and a first for a service of this kind – within esports. Despite being perhaps a niche fit, there is certainly opportunity in selling language-learning services to an audience that is global and multi-lingual. Indeed, communication in games is critical: not just for teams competing at the top level of professional play, but also on a more casual level. Beyond that, however, the opportunity for Babbel to become the go-to language learning app for an entire community is significant in itself. By partnering with BIG, they are able to increase brand awareness in a space that is lacking presence from competitors.
BIG is looking to not only emphasise the importance of communication in good team-play, but also in the importance of languages across all areas of daily life. The deal shows both BIG and Babbel committing to a unique approach in educating fans, but also enables BIG to be seen as a brand that is looking to further its fanbase on a more global level through providing value to esports fans and likely increasing positive sentiment.
The details of the partnership thus far have been quite vague, having only released a few social media posts promoting the service (along with a special offer code) and including Babbel's logo on BIG's social media profiles. Looking to leverage different language-speakers within the organization (across both players and staff) may be a compelling means of integrating the service in an authentic and natural way, particularly given that they have successfully integrated Turkish CS:GO star XANTARES into an otherwise German lineup, which is considered one of the best in the world .
It will be critical that any usage of the app or planned educational integration into streams and content is relevant, easy-to-follow, and exciting in order for the partnership to deliver on what it has the potential to do, thus any such brands considering entry to the space must consider how best their service can be conveyed to the audience and what makes their product specifically attractive for esports fans.
NAVI Partners with Plarium to Promote Infamous RAID: Shadow Legends

In a rather surprising partnership, developer of RAID: Shadow Legends, Plarium, has partnered with CIS based esports team Natus Vincere (NAVI). The partnership will not only see the mobile title displayed on NAVI's team jerseys but will also include a range of other marketing activities which includes player challenges, in-game events (featuring NaVI talent) and extra cross-branded content.
Code Red's View: RAID: Shadow Legends is perhaps best known for its prevalence across YouTube and Twitch, with developer Plarium having invested heavily into advertising and working with a significant number of content creators to promote the game. Whilst the almost excessive advertising efforts of Plarium has brought infamy and memes, it has undoubtedly made anyone who watches YouTube aware of the existence of RAID. This partnership, however, shows a more brand rather than direct response focus from Plarium into the promotion of the studio's lead title.
Whilst partnering with a team has different opportunities than working with influencers, there are many similarities, with Plarium able to leverage NAVI's own players in a similar fashion to influencers but on a much more significant level and under one, single umbrella. We previously noted the increasing number of in-game events featuring celebrities (such as FreeFire's collaboration with football icon Cristiano Ronaldo), and Plarium's plans to integrate NAVI into in-game events follows this trend. Such activations can be a compelling driver for fans of celebrities (and, in this case, extending to fans of the team in general) to download and try out the game for the sole purpose of being able to experience the collaboration firsthand.
Despite receiving some backlash due to the heavy advertising tactics Plarium has employed, RAID is a hugely popular game: the title has over 1M daily active users across platforms and has amassed over 56M downloads since launch. This deal is likely not only lucrative for NAVI but is likely to not be as controversial or unpopular as some may initially expect. Any developers looking to partner with teams must consider how best to drive users to download the game (such as through cross-branded in-game events or items), but also whether doing so is a good fit for their game: whilst casual games may be a fit, any with the potential to be competitive must note that it may not be conducive to developing an esports scene should they work with a team in the space.
Streamer Nickmercs is the Latest Barstool Sportsbook Ambassador

Popular streamer and member of FaZe Nick "Nickmercs" Kolcheff announced a partnership with Barstool Sportsbook through a short video released on social media. Known for his love of traditional sports, Nick's partnership with the bookie is no surprise considering he often posts about his bets and collaborated with Barstool on previous occasions, having befriended Barstool personality Dan "BigCat" Katz and making an appearance on his podcast before. Whilst no further details around how the partnership will work have been released, it is likely that Nick will be promoting the app through his social channels and through unique content to get his followers to use the website and app.
Code Red's View: The partnership between Barstool and Nick is a great fit considering Nick has collaborated with them before and is a sports fan who enjoys betting: as such, the partnership comes across natural and likely appeals to his fans – who are used to seeing him talking about betting and sports. For Barstool themselves, Nick is a huge name with a significant following, and thus (particularly considering his interest in their product) is a great fit for such a partnership.
Partnerships between influencers and gambling/sports betting companies are a regular occurrence with plenty of companies in the sector using influencer marketing as a way to push their products and encourage people to use their site. However, considering the uncertainty from many around gambling (having some negative connotations and associated histories, particularly in the esports space), working with influencers can not only help promote a particular brand but also work to legitimise it. In the same vein, it is on the influencer (and the partnership itself) to convey that the company is licensed, attractive and something that actually fits into their own pastimes.
It is critical that any betting companies looking to work with influencers know how to engage with the audience and understand relevant tactics to drive signups and FTDs. Nick's announcement, whilst vague, helps draw excitement and serves as a good example of how brands can activate their partnerships in ways that draw mystery, traction and intrigue: as a social brand, this fits Barstool well. Brands may look to consider what assets or specifics the influencer has that are unique to their own community that can be combined with the promotion of their products to fully integrate the partnership into the influencer's own space.