Code Red Esports Report – January 2021
Lunar Bank Launches Astralis Branded Visa Card
Danish esports team, Astralis, have launched their very own Visa card as part of a three-year deal with Nordic challenger bank Lunar. The esports organisation have given fans the chance to have their very own Astralis branded Visa card and gain access to unique opportunities available only to Lunar customers. Aimed to encourage younger consumers to get more involved with their finances, the black metal card has been an instant hit with Astralis' fans with more than 6,000 people signing up for the waiting list. Added benefits of the card include discounts on Astralis merchandise, tutorials and AMA sessions with their players. 
In a similar vein, Team Dignitas also recently teamed up with fintech firm Zytara to launch their very own debit card, reflecting their recent rebrand.
Code Red's View: This is the first esports deal for Lunar, who have openly noted their desire to tap into the Scandinavian gaming audience – a market that is largely digital and young, and thus likely to find their mobile-based banking app relevant and preferable to more outdated services. The partnership is a strong one, using an immensely strong branding opportunity (creating branded cards) and partnering with arguably the leading esports team within the bank's focal region.
Creating branded cards, whilst no longer an unusual, innovative idea in itself, is still a cool and logical move for banks that can provide great value. We maintain that American Express' 2013 release of their League of Legends branded cards was a perfect example of how to activate in esports: at the time it was undeniably groundbreaking and showed how a major real-world brand could create brand affinity by tying the virtual space to their real-world products. However, any brands looking to follow in Amex's footsteps must consider these branded cards as one activation as part of a more comprehensive marketing strategy rather than being sufficient as a standalone campaign.
Astralis is a leading esports team in Denmark with a significant Scandinavian fanbase and a huge track record of success in CS:GO. As such, the team is likely to draw traction and interest in a branded card, particularly for strong fans of the team that are keen to demonstrate their support for the team through real-world, everyday items as well as gain access to incentives such as discounted merchandise and otherwise unattainable sessions with the players themselves.
We have covered banks and payment providers in detail in some of our previous reports, and whilst there is an urgency for the latter to be involved in the esports space considering the increasing number of competitors staking their claim, there is still a relatively open playing field for banks looking to stand out, with only a handful making their way into esports thus far, including SPD, Woori and Deutsche Kreditbank. Entrants thus far have had varying levels of success across a variety of avenues (from branded cards through to sponsoring teams or events, or working with players and influencers on a brand ambassador level), banks must seek to invest significantly in the space in order to stand out from a market that is likely to become increasingly saturated (as we've seen with the rapidly rising competition between payment providers).
Whilst branded cards are a great way of combining tangible everyday products with popular esports brands and imagery, it is vital that such activations are partnered with compelling reasons to entice fans to convert to customers and change up their current payment habits to switch to another provider. This is something that Astralis and Lunar have taken note of, particularly pushing and promoting the opportunities for fans to engage on a closer level with players should they choose to become a Lunar customer and secure an Astralis Visa card.
Cristiano Ronaldo Enters the Free Fire Universe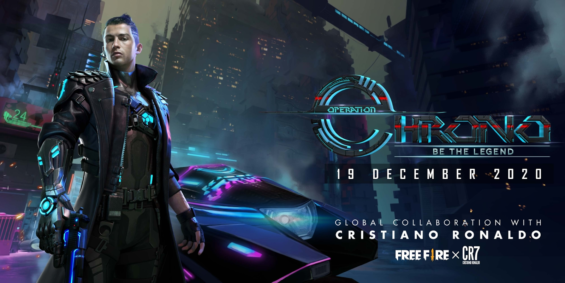 Globally renowned football star Cristiano Ronaldo has once again mixed football and gaming by becoming a playable character in an upcoming release for popular mobile battle royale game, Garena Free Fire. Ronaldo, now acting as a global brand ambassador for the game, has been brought into the game as "Chrono" – a new character set in a futuristic universe as part of "Operation Chrono" – a cyberpunk-esque event focusing around the collaboration with Ronaldo and his character's entry into the game. This is not the first time Free Fire has worked with celebrities, having included names such as DJ KSHMER, DJ Alok and actor Joe Taslim. The developers have also revealed they plan to use more celebrities from a number of different countries going forward.
Code Red's View: Free Fire is a hugely popular game, having set a record with over 80 million daily active users globally as of May 2020. The partnership in itself is significant, considering one of the world's most popular mobile games is collaborating with a global sporting icon of such calibre. Indeed, whilst financial details have not been disclosed, it is undoubtedly the case that this is a significant deal.
The format of working with influencers and celebrities to promote compelling game releases and in-game events is not new, having been a staple of Fortnite's event roll-outs and a considerable contributor to the buzz generated around new events and skins (including Travis Scott, Major Lazer and Ninja). Working with a household name like Ronaldo ensures traction in mainstream media and is more likely to penetrate non-gaming consumers who are hearing about Free Fire for the first time due to the partnership. This helps drive brand awareness and potentially attract new players that are drawn to the game due to the connection with Ronaldo.
If developers are willing to put significant investment into working with influencers and celebrities, it can be rewarding in terms of generating buzz and excitement around the game. However, it is important that game developers consider whether the partnership makes sense and that the celebrity is significant enough to warrant the high price tag that accompanies heavy image rights usage, as well as ensuring that the way in which the person is incorporated into the game is compelling and logical, as is the case with this partnership.
DAMWON Gaming Forms Partnership with Kia Motors
Having ended 2020 as the League of Legends World Champions, Korean organisation DAMWON Gaming have kicked off 2021 by announcing a partnership with Kia Motors. The new agreement means that Damwon Gaming has officially been renamed TO "DWG KIA" and will sport a new logo and shirt for the 2021 season.
Code Red's View: The partnership marks a further foray for Kia into the world of League of Legends, having previously been the automotive sponsor for Europe's premier League of Legends competition the LEC, and following previous esports marketing campaigns with teams such as Fnatic and Rogue.
Partnering with the top team in the world in a top tier esports title is a sound move, ensuring that the brand is associated with the best of the best and fulfilling a key criteria should a brand wish to "win" in the esports space: being involved in a major esports title. Kia sees esports as a route to secure the attention of the younger generation (as many brands do) and taking naming rights is a significant commitment, which cannot be missed.
One of Kia's greatest successes in the League of Legends world thus far has been in their joint effort with the LEC broadcast talent to produce music videos such as "Dance with Me" and "I want the LEC back" which was received immensely well by the community. Whilst Kia was less of a focus in the videos than the talent themselves, the association between Kia and producing entertaining, well-executed content for fans is something that is worth building up further, despite the nature of this deal being more traditional.
It is critical for car manufacturers to consider their goals and how they can best achieve them through their activations in the esports space. We have noted before that there are a plethora of car manufacturers that have already made moves in the space, including Mercedes-Benz, BMW, Audi, Lamborghini and Honda. Whilst opting for the direct, obvious route of Sim Racing has seen more appeal from luxury and high performance brands such as Porsche and McLaren, there has been an increasing move towards working in major esports titles and sponsoring top teams: a far more effective route when looking to target younger consumers on a much wider scale.
Verizon Continues 5G Push Becoming Service Partner of Riot's VALORANT First Strike Tournament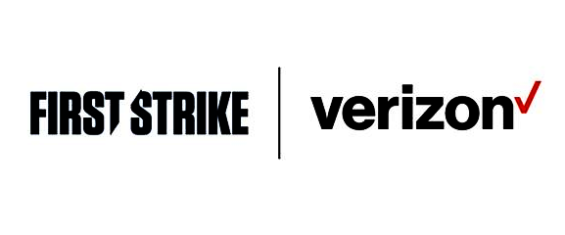 Riot Games have once again teamed up with Verizon to become a partner for another one of their titles. After announcing a partnership with the telecommunications company in June for their League of Legends Championship Series, the new partnership will see Verizon become the official 5G wireless and network service partner of First Strike – the first tournament organised by Riot Games for VALORANT.
Code Red's View: Verizon has made several ventures into the esports space, having sponsored the Rocket League Championship Series and US based organization FaZe Clan in 2020, and launching the US' first 5G esports training facility in Los Angeles (now serving as the HQ of esports organization, Dignitas). The American telecommunications company has also shown an increasing interest in the gaming audience over the past year, having made wider plays to gain the attention of gamers such as their "Pay It Forward LIVE" campaign – a weekly music and gaming stream series featuring small businesses and professional esports players.
The sponsorship of First Strike makes sense considering Verizon's existing collaboration with Riot Games, whilst it also has significance considering Verizon's target market of North America. Whilst VALORANT is a popular game generally, it has undoubtedly built up a particularly strong player base in the US, where it has quickly surpassed the leading team-based FPS, CS:GO, which is still a leading title globally, particularly in Europe. As such, Verizon has now managed to tap into the two main esports titles in the US.
We have noted previously the significance of 5G and our expectation for it being the next big battleground for telecom companies. You can read our in-depth thoughts on the opportunities for 5G in our previous report covering Verizon's sponsorship of the LCS. There is notable scope for telecom companies to promote the practical usage of 5G and how it can positively contribute to the lifestyles and habits of gamers, particularly considering its prowess in increasing connectivity (which will be extremely relevant as the mobile esports space grows).
Paco Rabanne Joins EPIC League as Broadcast Partner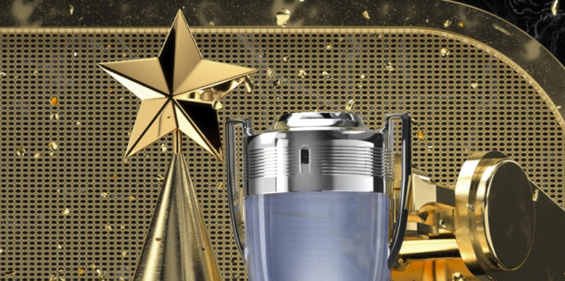 Epic Esports Events announced Paco Rabanne as the broadcast partner for the second season of their Dota 2 event, EPIC League. The fashion house advertised its cologne brand, Invictus, throughout the tournament, which marked the first venture for the brand into esports.
Code Red's View: The world of competitive gaming certainly fits with Invictus' branding of strength, pride and glory, and opting for the route of sponsoring a competition is thus understandable. EPIC League attracts the participation of top tier teams and thus is a worthwhile investment for Invictus (as sponsoring a smaller-scale tournament with no top tier teams would conflict with the brand's values and degrade the brand's premier feel).
There is clearly opportunity for luxury brands to enter the space (as we've noted in reports covering luxury car manufacturers, fashion houses and watch makers), and whilst Paco Rabanne is perhaps the first in the cologne category (though high-street brands such as AXE have already made moves) it is becoming apparent that there is a market for luxury brands to appeal to the esports audience by leveraging aspirational values and brand associations.
As such, it is critical for any brand looking to leverage their premium image to partner with the best tournaments and teams so as to ensure there is an alignment of image and action. Furthermore, fragrance brands must consider how the product itself can be sold compellingly to the audience who are largely online and unable to experience the product for themselves. Whilst sponsoring a top tier tournament may have considerable value, it may be more effective to work with professional players or teams who can help push the product on a more personal level to consumers. More explicitly put: it is a more enticing sell that a fan can wear the same cologne as their favourite player than it is to buy the cologne that is being advertised as a partner of a top tier tournament.