Code Red Esports Report – November 2020

Guild Esports Leverages Brand Beckham in London Stock Exchange Listing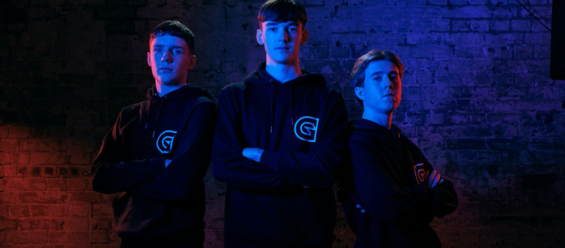 Newly launched UK based esports organisation, Guild Esports, completed its floatation on the London Stock Exchange, at an initial market capitalisation of £41.2 million, raising £20m in connection with the IPO. The organisation initially peaked interest in June after announcing David Beckham as a co-owner: it has since emerged that Guild's partnership with Beckham provides him with a 4.78% equity stake, but more significantly, the former England football captain will earn a minimum of £15.2m over a period of 5 years as a marketing guarantee. With this, Guild Esports will have non-exclusive rights to use Beckham's image throughout the term with the influencer agreement put in place.
Code Red's View:
We previously looked at Guild's initial announcement in our July report, and were unsurprised to see the successful raise of £20m, but at a much weaker valuation than the unrealistic £100m that they were aiming for, and their market cap has since dropped to £29m, possibly on the emergence of news around Beckham's significant earnings guarantee, which has raised many eyebrows.
The deal with Beckham was an extraordinary piece of business from Guild's founding team: they would have never raised without him, and whilst no esports fans will be drawn to the brand due to his involvement (45 year old Beckham is not someone revered by a much younger fanbase), it is clear that his involvement is going to be commercially beneficial. Guild announced a 3-year £3.6m sponsorship deal with a "new European fintech company serving esports fans", which is up with some of the biggest team sponsorships around in the European market. It will be absolutely critical for Guild to sign leading teams and players in order to deliver value on this, which they have not yet done, but given that monetisation has always been the most significant challenge for esports teams, Guild have demonstrated significant commercial potential in their first moments.
Alexandria Ocasio-Cortez Secures Massive Viewership in Among Us Stream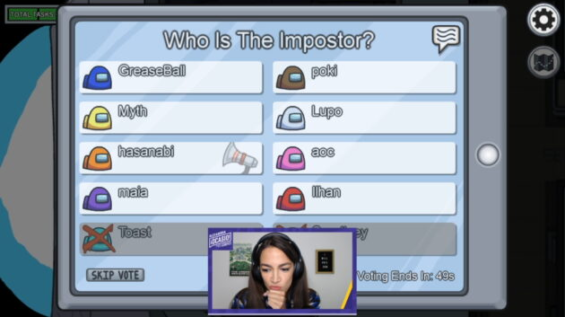 American politician Alexandria Ocasio-Cortez (AOC) made waves online after streaming on Twitch to encourage people to vote ahead of the US election. A Democratic member of the U.S. House of Representatives, AOC teamed up with fellow politician, Ilhan Omar, to play Among Us – a 2018 game that has recently seen a massive rise in popularity thanks to its recent revival by the gaming and streaming community. The social deduction game is akin to Mafia, with neutral "crewmates" trying to work together to complete tasks without being killed by "impostors" hiding amongst them. AOC was joined by a host of some of the most popular American streamers, including Pokimane and HasanAbi. The Twitch stream amassed just under 440,000 concurrent viewers to make it one of the most watched streams recorded on the platform.
Code Red's View:
AOC's Twitch stream was successful for a number of reasons: firstly, AOC is known as a progressive, modern politician who has found support and popularity amongst the younger generation particularly on platforms such as Twitter – thus, this activation suited her perfectly. She has also shown interest in the gaming community before, having shared her progress in the popular title League of Legends on social media. As such, her decision to stream on Twitch does not seem merely transactional, but authentic. This is a critical factor in receiving a positive reception from a community that is quick to identify and push back against any who don't have a real understanding of, or legitimate interest in, the space.
Secondly, the game chosen was at the peak of its popularity: Among Us is seeing huge viewership generally and is still being widely talked about in the gaming world. Leveraging a popular game meant that the stream was set for success, given the inclusion of high-profile streamers, which amplified reach and made viewers want to tune in to also watch their favourite influencers. Pokimane, HasanAbi, DrLupo and Disguised Toast ( one of the most popular Among Us content creators at the time) were amongst the high-flying roster in attendance. The stream also enabled these creators to show political support in a fun, mutually beneficial way.
Furthermore, the game itself also allows for personalities to shine, being a game that relies heavily on participants talking with one another to try and persuade fellow players to vote out impostors (or, in the impostors' case, to vote out innocent crewmates). The game's voting mechanic provided a means for AOC to also spread awareness about voting in an authentic way, and tie in the core message without it coming across "boring" or too forced.
We have noted before the increasing necessity for brands to tap into an ever-growing online audience, particularly considering the younger generation's movement away from traditional media, and we would expect political parties to do so in a more organized fashion in future. It is clear that politicians are also keen to capitalize on the online space in order to target young voters, and that they can do so successfully if they ensure authenticity, and as in the case of AOC, take note of trending games and how they may tie into the messaging that's being shared.
Amazon Prime's Promotion of Borat Subsequent Moviefilm Finds Success on Twitch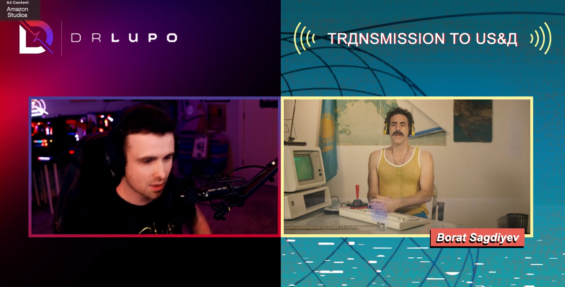 To promote the release of his new movie, Borat Subsequent Moviefilm, Sacha Baron Cohen took to Twitch through an amusing in-character collaborative stream. The stream, which was titled "#1 Gamer in Kazakhstan vs #1 Gamer in Nebraska" was a collaboration between Baron Cohen and immensely popular streamer DrLupo. While not actually playing games during the course of the stream, the 40 minute segment was full of jokes and one liners between DrLupo and Borat, who stayed in character throughout the full stream. The movie, which was released October 23rd on Amazon Prime was further advertised on YouTube through activations with a number of online influencers including David Dobrik and Calfreezy.
Code Red's View:
Twitch is becoming an increasingly popular advertising channel, both through brands and individuals creating their own Twitch channels or through using influencers to promote their products & services, so it would have been very strange not to see Amazon utilised their own platform to promote arguably their most significant movie release. In the case of Borat, having the eponymous protagonist of the film feature in a broadcast fully in-character wholly commits to the comedic aspect and helps bring the film into reality. This works particularly well for Borat considering he is such an instantly recognisable character.
Amazon Prime's "The Boys" also used Twitch as a means of promoting their series, bringing on influencers to execute "Twitch Watch Parties" in which streamers could watch the Season 2 Finale live on-stream along with their fans.
Activating on Twitch gives brands an otherwise rare opportunity to engage and respond in real-time with their target audience, and there is flexibility in the approach (as shown in Borat's co-stream versus "The Boys" influencer watch parties). It is critical, however, that brands ensure any promotions are exciting and do not feel forced nor like a boring long-form ad. As such, working with influencers is perhaps the most compelling option, particularly for the promotion of film & TV in which there is huge diversity in how an influencer presents the content to their audience.
Xbox & PS5 Food Partnerships Eat Themselves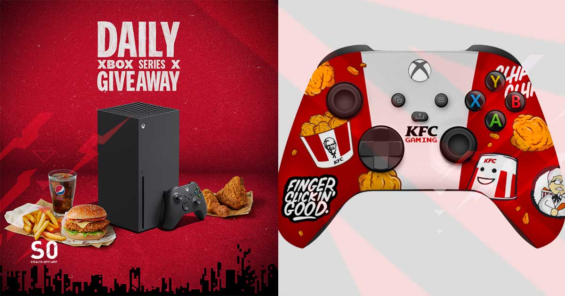 In wider gaming news, the release of the next generation of gaming consoles has seen Xbox and PlayStation team up with a plethora of companies to promote their respective releases. Xbox have partnered with Taco Bell in the US and KFC in the UK, with sweepstakes that require in-restaurant purchases. PlayStation have gone down a similar route in the US, teaming up with Burger King to offer the chance to win the console to anyone who purchases their "2 for $5" offer, along with an on-pack promotion with Doritos, following a similar mechanic. Alongside activations with fast food brands, the console giants have also drawn the attention of other brands and personalities, including Playstation's partnership with Travis Scott to promote the console using his influence in an official trailer that has garnered over 3 million views on YouTube.
Code Red's View:
The release of new consoles has seen increasing traction over the years and has become a prime advertising opportunity for brands looking to leap-frog off of the high interest and demand from the gaming community in new consoles.
Compared to game releases (which can also serve as great opportunities for advertisement, particularly for highly anticipated releases, as seen with Cyberpunk 2077) console releases are much less frequent and thus much more of a novel, press-heavy event. It can be hard for gamers to get their hands on newly released consoles as they sell out quickly; brands offering access to consoles (either through giveaways or limited edition releases) are likely to see great success in terms of traction and engagement as fans look for any opportunity to get the latest release. Notably, attaching giveaways to product purchases is an effective way of driving consumers to purchase.
These partnerships will not make esports fans care about any of the brands, particularly given that competing brands are doing similar activations, but they will see good redemption rates and, given the contra-advertising nature of these deals, they make sense as a win-win. Moreover, console manufacturers will also benefit from increased press around their product and means of offering exciting avenues to further push their console.
UK Esports Organization Tundra Esports Partners with TikTok

UK based organisation Tundra Esports have announced a partnership with one of the biggest social media platforms, TikTok. The organisation, who field a number of leading FIFA players including the 2018 world champion, MSDossary, will have TikTok as their principal partner: displaying them on the front of their new jersey. The organisation have also committed to work with TikTok to produce some exclusive FIFA content throughout the duration of the partnership.
Code Red's View:
TikTok previously entered the world of esports on a smaller scale in May, working with the Collegiate StarLeague to put on the "TikTok Cup": a collegiate tournament featuring CS:GO, Rocket League, League of Legends and Fortnite. The partnership with Tundra shows a further dipping of TikTok's toes into esports, however this is still very much a low level of involvement considering that the organization does not have a massive presence and does not compete in any other title than FIFA – which is not one of the major esports titles at present. FIFA does however lend itself well to casual VOD viewership, which suits TikTok.
A number of esports organizations use TikTok to release content to their community: TikTok's short-form content that has the ability to easily go viral makes it a great platform for teams to extend their reach to audiences beyond their communities and build an increasing online presence. This is particularly great for the rapidly rising young, digitally-savvy audience of the modern world that sees notable crossover with the esports fanbase.
We expect Tundra to utilise this partnership as a means of growing their own following, and increase their presence: the partnership is significant for them considering how big TikTok is as a platform. Whilst TikTok's motives and purpose is unclear, they may be using this as a means of recruiting more UK gamers onto TikTok and building an increasing image around the platform as an accessible (and viable) space for gamers to share their own content.
Twitter is currently the hotspot for gaming and esports conversation and whilst TikTok may not be looking to compete with this (being a video rather than text platform) it is crucial that they make larger strides and bigger commitments in the space in order to be taken seriously by the gaming community and capture any sort of significant traction.