Code Red Esports Report – July 2020
Fnatic Partner with Gucci for Luxury Limited Edition "Dive" Watch
Fnatic have teamed up with luxury fashion brand Gucci to release a limited edition version of their classic men's Dive watch. The watch, which was inspired by the Fnatic League of Legends team, utilises Fnatic's classic orange and black colour palette and features the team logo whilst incorporating Gucci's signature style and logo. Priced at $1,620 USD, all 100 of the limited edition watches available have been sold.
Alongside the watch, Gucci have also developed a new game to celebrate the release which will be added to Gucci Arcade: a section in Gucci's mobile app inspired by video games. The game, "Gucci Dive", will see players diving into an underwater cave with a Fnatic-branded submarine with the aim of collecting coins and avoiding hazardous obstacles.
Code Red's View:
Gucci dabbled with esports at the beginning of 2020 by inviting Fnatic's LEC roster to sit in the front row at its menswear show during Milan fashion week. The team turned up decked in Gucci apparel and shared photos on social media which were well received, likely due to Gucci's ongoing wave of popularity as a luxury brand who's items and brand are extremely recognizable and desirable.
Despite being priced at a luxury price point, the watches quickly sold out. This is unsurprising considering Gucci's cult following and Fnatic's loyal fan base: moreover, Rekkles (one of Fnatic's star players and featuring heavily in promotion of the watch) has a strong overseas fan base including in China, which has strong luxury goods consumption. Whilst there are still very few luxury brands in the space, there is undoubtedly significant potential for such brands and we expect to see an increasing number entering esports in the future. We have explored this, and China's huge market opportunity for the crossover between luxury goods and esports, in our previous report on Louis Vuitton's partnership with Riot Games at the end of 2019.
Partnering with iconic teams and personalities enables luxury brands to put forward unique, authentic items that will drive consumer interest and heighten purchase intention. This is particularly the case for heritage brands such as Gucci and Louis Vuitton who are already known globally and have increasingly had an aspirational value for younger audiences: partnering with leading esports figures adds a layer of credibility and novelty to such items that are already desirable. It is key, however, that luxury brands only partner with the best: whether that's top tier influencers, teams or publishers of the most renowned esports titles. Partnerships should match the premium, high-tier image that the brand already possesses otherwise they are at risk of losing the aspirational aspect to their brand, whilst also perhaps coming across as "cheap" to fans who would assume such globally iconic, expensive brands would look to work with those at the peak of the industry.

Capital One Makes Quiet Esports Entrance Through Twitch Rivals Partnership
US based financial corporation and Fortune 100 brand Capital One have made a quiet entry into esports in a new partnership with renowned streaming service Twitch. Making their first appearance during a Dota 2 Twitch Rivals showdown, Capital One was referred to as the official bank and credit card of Twitch Rivals: a popular grassroots tournament covering numerous games and often featuring the biggest influencers on the platform. Despite no formal announcement being made and details being limited around the extent of the partnership, Capital One revealed that they would also be releasing "a custom content series that will unlock exclusive content for viewers" as well as an animated gaming-themed ad as part of the deal.
Capital One joins a host of other partners held by Twitch Rivals including the U.S. Army, Doritos and MTN DEW GAME AMP FUEL.
Code Red's View:
Twitch Rivals is a solid starting point for Capital One's esports entry, with their events typically securing average viewership in the tens of thousands: we discussed the benefits of partnering with the tournament series in our May 2020 report that covers Doritos' partnership.
However, Capital One does not have the esports history that Twitch Rivals' other partners (such as Doritos and MTN DEW GAME AMP FUEL) have, both of whom had already made significant moves in the space prior to their partnership with Twitch. This, coupled with the lack of noise around the deal, will likely cause the brand to gain less organic traction than they perhaps should do, with this likely not to extend past a typical media buy. Despite being a prominent figure in the financial and banking industry, esports fans will be unlikely to see the relevance nor excitement of the brand entering the space, unless the creative is particularly strong.
It is key for non-endemic brands like Capital One to make it clear why they are entering, and how their services are a good offering for the esports audience in particular. We have noted this in-depth in multiple reports focused on payment providers and financial service companies that have entered the space before, such as in our March and April 2020 reports covering DKB and SoFi respectively.
The quiet entrance is surprising: whilst COVID-19 has prevented some deals from coming into the space with a splash (such as with the understandably quiet announcement of United Airlines' partnership with two New York franchised teams), Twitch Rivals and Capital One both have online offerings that are a great match for lockdowns across the world. It is unclear why Capital One's partnership was revealed in such a quiet manner: it is critical that brands ensure they are doing more than placing their logo on broadcasts or being an official partner in name, thus we'd expect more noise to be made around the deal from Capital One's side once the other aspects of the deal (such as the content series and gaming-themed ad) come to fruition down the line.

Motorola and Verizon Step Up Esports Involvement Through U.S. Focused Partnerships
American esports organisation Evil Geniuses (EG) have teamed up with Motorola to announce an official partnership based around their new phone, the Motorola Edge+. The 5G handset will be the official phone of both EG's League of Legends Championship Series and Academy teams. EG will showcase the phone through a number of custom content activations including sponsored post-match interviews and in-depth match analyses, as well as the Edge+ becoming the inaugural presenting partner of EG's bi-weekly LCS podcast – "Chaotic Neutral" – and featuring on the team jersey.
June also saw another American telecommunications company, Verizon, pushing further into esports by partnering with the League of Legends Championship Series: the top level of professional League of Legends in the United States and Canada. Through a multi-year deal, Riot revealed that Verizon will be focusing on bringing their 5G Ultra Wideband Network to the LCS as their official 5G wireless network provider. Verizon will also be the first-ever presenting partner on the LCS broadcast for Academy Rush (a new show giving fans the opportunity to keep up with the LCS' secondary competition) and as a partner on post-match interview segments.
Code Red's View:
Both Motorola and Verizon have tested the esports space before, with Motorola Sweden partnering with ESL Nordic in 2017 to host the MSPORT NATIONAL – a relatively small $10,000 mobile esports tournament – and Verizon more recently partnering with Team Dignitas in January to open a "5G training facility". Telecoms is becoming an increasingly competitive category in esports, with a number of manufacturers (such as LG, Huawei and Samsung) and networks (such as BT, EE and Telia) already signing significant deals. As such, it is crucial that any brands looking to increase their presence look to execute sizable deals that increase reach and incorporate their products and services in an exciting, relevant way.
For phone manufacturers like Motorola, partnerships with mobile esports teams and tournaments perhaps offer the most natural, authentic means of integrating products into advertisements and consequently convey the benefits of a certain handset to upgrade consumer gameplay experience in their favourite mobile esports titles. However, whilst mobile esports are growing, they are nowhere near as attractive as PC or console titles in the Western world. As such, Motorola's decision to partner with a broader organisation that operates in bigger titles (such as League of Legends) is logical. Endorsements from "celebrity-status" players will also aid them.
We expect 5G to be the next big battleground for telecom companies, and thus Verizon's focus on 5G in their partnership with the LCS is logical, particularly considering its use and relevance in esports and the wider gaming world as the next step in levelling up connectivity. Demand will also increase as the mobile esports world becomes increasingly popular, and Verizon's decision to get in with the League of Legends audience is also then a particularly good move considering publisher Riot Games recently released a mobile version of the immensely popular title, Wild Rift. We discussed our expectations around 5G and how telecommunication brands can best engage the esports audience in our February 2020 report. Code Red Esports has developed a unique product to promote 5G and 5G handsets – if you work for a mobile provider, reach out to learn more.

New UK Esports Company, Guild Esports, Launches with David Beckham as Co-Owner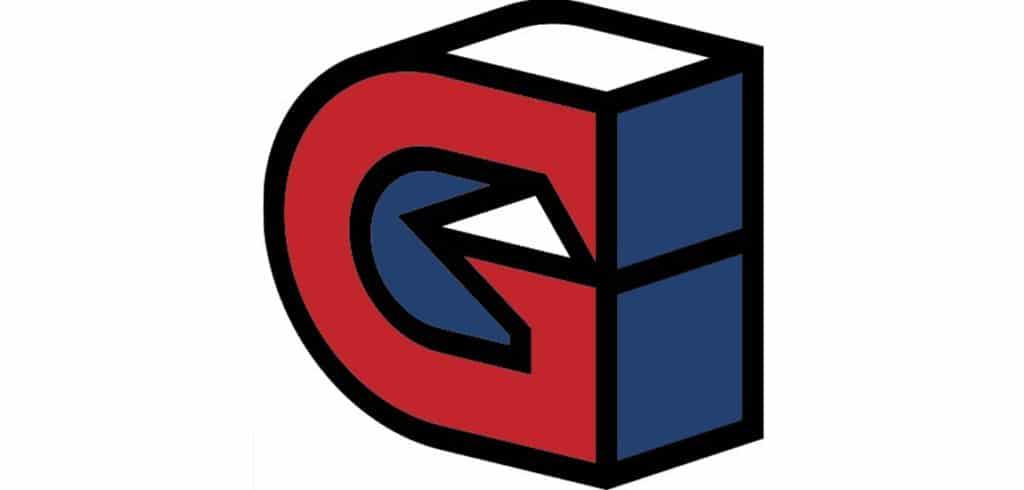 David Beckham has made a move into esports with the launch of UK-based Guild Esports. The company, which appears likely to be focused around a team, in which Beckham is a co-owner, will be developing talent within the esports space, announcing it will be focused on a "traditional academy model, which will see the most able players coached and nurtured by industry leaders in order to attain the skillset required to compete professionally". Guild Esports will also enter teams in FIFA, Fortnite and Rocket League competitions over the next 12 months and is targeting a £25M GBP funding round.
Code Red's View:
Brand Beckham is nigh-on unrivalled however a £100m valuation for any pre-launch esports team is unheard of when not raising to compete within a franchise league. However, with an extensive black book, it is possible that Beckham's involvement leads to a successful raise if he intends to commit to the project.
This isn't the first time a prominent figure in the football industry has ventured into the esports space, with Real Madrid player Gareth Bale launching Ellevens Esports, a team who compete in FIFA and Rocket League, but which has had little impact thus far.
The announcement seems more focused around talent development (which is likely due to the positive PR for Beckham associated to this) than putting forward an organization with teams that are ready to win from the get-go: they have not signed any existing professional players and the concept appears to revolve much more around coaching and nurturing promising rookies. This is a very different approach to typical esports organizations, and it's uncertain how it will play out. To have an impact on the professional level, the team will also need to compete in tier one titles.

Nestlé Works with Esports and Gaming Influencers to Promote Nesquik Brand
Nestlé have introduced their Nesquik brand to the esports and gaming audience, working with a number of US-based influencers including popular streamers Aspen, Fuslie and Claytano as well as content creators from prominent teams such as TSM and 100 Thieves. Deliverables executed by influencers included sponsored social media posts that featured Nesquik's signature #KeepOnChuggin hashtag and a sponsored stream which covered talking points showing-off Nesquik's high-protein content and its suitability for long gaming sessions.
Code Red's View:
Working with influencers can be a powerful tool for brands looking to further their reach in esports. The USA in particular has a host of personalities with large, loyal followings; Nesquik has understandably identified this and chosen to work with influencers spanning games in order to extend their reach as far as possible. Influencers add credibility to brands through endorsements, though such endorsements appear more genuine when partnerships are longer-term.
It is unclear whether Nesquik's partnership with the creators was a standalone event, particularly considering the lack of activity since; whilst they were able to work with some big names, Nesquik will need to ensure consistency otherwise they risk being easily forgotten. This is particularly the case considering breakfast and nutrition drinks are no stranger to esports: CTRL, Grenade and Soylent have all already made some movement in the space, with CTRL being perhaps the most prominent considering their endorsement from hugely popular American organization, FaZe Clan, who have also invested in the company.
Nesquik have identified the primary selling point of their product to gamers as the high-protein content that keeps them energised for long gaming sessions, which puts them in a very competitive category (energy and nutrition drinks). We have explored drink products in depth in previous reports, including energy drinks in particular in our June 2020 report.