Code Red Esports Report – August 2020

The Rise and Fall of NEOM's Esports Partnerships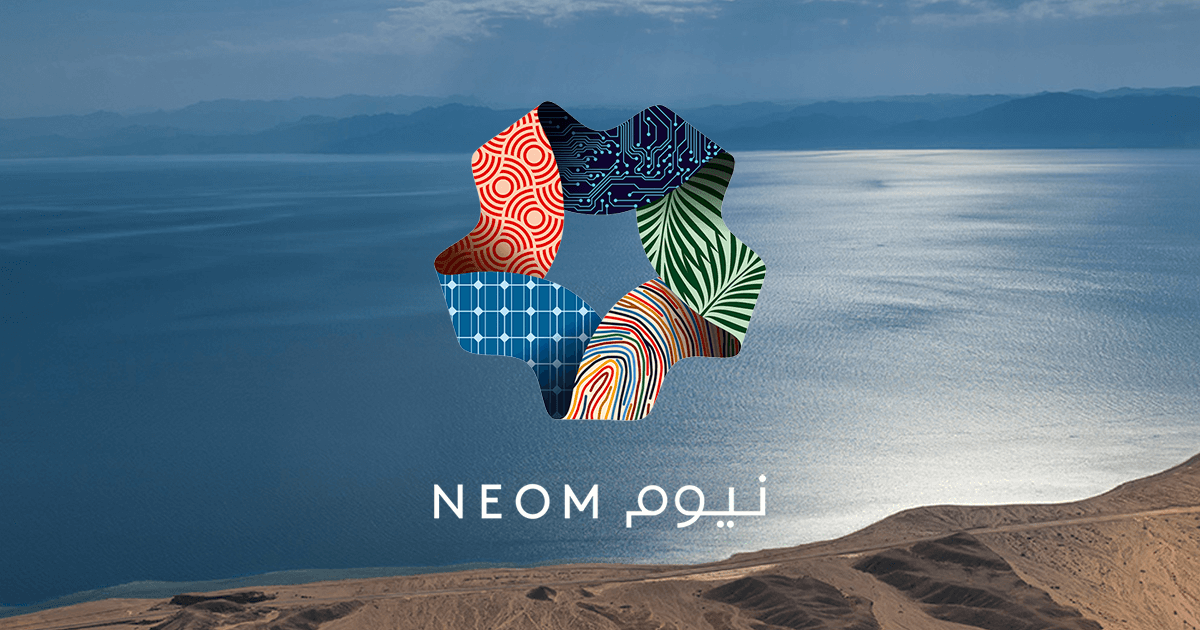 A massive public outcry against NEOM, a futuristic project for a new $500 billion city in Saudi Arabia that will act as a hub for technology, followed the announcement of two new esports partnerships that were met with significant backlash from the community, and subsequently resulted in their termination. NEOM had announced it was teaming up with BLAST Pro Series earlier in the month, however it was the announcement of a partnership with the League of Legends European Championship that saw many rallying against the deal and criticising the LEC, highlighting human rights violations and the particularly poor treatment of LGBTQ people in Saudi Arabia, as well as concerns of the Huwaitat tribe.
After widespread criticism from viewers, esports fans and even the league's own talent, the LEC was the first to terminate their contract with NEOM less than a day after the announcement of the deal. League of Legends' publisher Riot Games followed up by announcing an ethics committee to review partnerships going forward. BLAST also terminated their partnership later in the month, after significant pressure from the public and participating teams.
Code Red's View:
The most significant surprise about these partnerships is that the reaction was not foreseen by either the LEC or Blast: it is implausible that either would not have expected the backlash that they received, and thus both leagues should have either not done the deal initially, and avoided such swathes of negative PR, or stood by the financial benefits. Whilst no financial details were revealed, these were certainly very lucrative deals – perhaps why BLAST and the LEC were willing to sign off these partnerships despite the clear risk, which in itself seems an ill-thought out strategy.
In the case of the LEC, which has often been heralded as a much more progressive league, fans were aggravated even more so by the lack of consideration and the hypocrisy of making the announcement whilst having their branding still in celebration of Pride with a re-coloured logo in celebration of the rainbow flag. LEC's broadcast talent were widely praised for speaking up and the league itself redeemed itself slightly by reversing the decision under 24 hours; on the other hand, BLAST was criticised heavily for taking so long to reverse the decision, though the initial announcement of their deal had flown largely under the radar.
The Middle East is an area that is increasingly interesting for esports, particularly considering the region's wealth. However, it is difficult to form partnerships that will be received well due to a history of poor human rights, particularly for minority groups and women. It is thus important for any brand to consider the implications of such partnerships. Conversely, ESL's partnership with Saudi Arabia for Gamers Without Borders did not attract such criticism, likely due to the significant charity donation that accompanied it. Esports has a vocal community with a number of influential figures and, as such, ill-thought-out partnerships and the mismanagement of critical situations can have a severe impact on a brand, particularly when it relies on viewership and support from such groups to succeed.
The NEOM fiasco was a lesson in PR and showed the overwhelming need for a properly thought out PR plan around partnership announcements: it is hard to believe that such a deal was approved without awareness of the potential backlash that would occur.
Men's Grooming Products Highlighted as Philips OneBlade and L'Oréal Form Esports Partnerships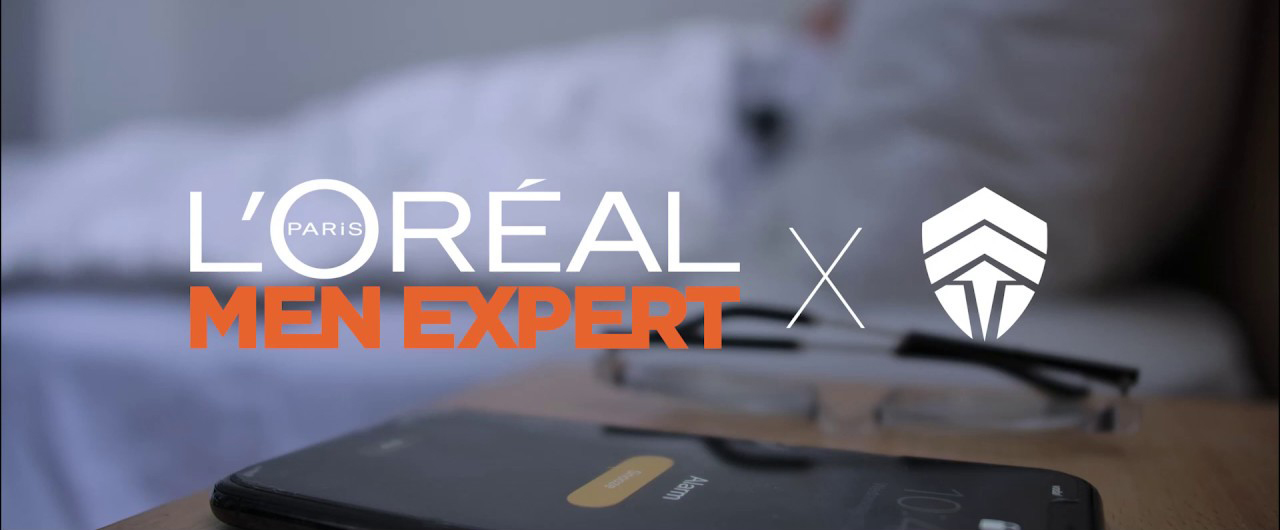 Popular men's grooming brand Philips OneBlade have ventured into esports by partnering with Spanish organisation, Team Heretics. The organisation is not new to partnering with non-endemic brands having teamed up with brands such as Adidas and KFC in the past; they also have a number of players with significant followings on their roster, including Jamal "Rike" Fardas Hannaoui who was featured in the team's initial video announcement of the partnership.
L'Oréal also upped their esports involvement in July, partnering their Paris Men Expert brand with Australian esports organisation Chiefs Esports Club for the remainder of 2020. The announcement of the partnership hinted at giveaways and special events, with the "energising" properties of their skincare line being a key focal point.
Code Red's View:
This is not the first time a men's grooming brand has entered the esports space, with Head&Shoulders bringing on two notable Dota 2 professional players as brand ambassadors in 2018 and Gillette, the leader in the space, having sponsored organisations such as Team SoloMid and events including ESL Katowice, the FIFA 20 Global Series and CBLoL, Brazil's premier League of Legends tournament. Gillette also recently signed a marketing deal with a number of Honor of Kings professional players in China and works with a number of Twitch streamers who collectively form their stream team: the Gillette Gaming Alliance.
Neither the Chiefs nor Heretics are tier one organisations, but they both have teams competing in a variety of games at high levels within their regions. As such, the partnerships make sense for Philips and L'Oréal, who will likely have been operating on a regional basis and looking for local partnerships.
It is crucial for any grooming brand's products to be brought in authentically and advertised in a compelling way in the gaming and esports space; we expect both Philips and L'Oréal to capitalise on the diverse rosters of the organisations and leverage the individual fanbases of players with significant followings as a means of doing this. Rather than opting for brand ambassadors, the brands will be able to connect with a number of high-profile players as well as be associated with a strong team in their focal region.
Exact activations are yet to be highlighted but giveaways, promotional content and brand presence on social media is expected. To truly excite consumers about grooming products, the brand must appeal to benefits for gamers (which L'Oréal seems to already be noting in terms of an instant "energy boost" after long periods of gaming) and be something that their ambassadors would actually use and endorse. This is particularly the case when trying to compete with the dominant player in the space, Gillette, that has been involved for a number of years and across the globe.
Educational Platform Find Your Grind Partners with Rogue and London Royal Ravens
Online education platform Find Your Grind has teamed up with Rogue and the London Royal Ravens in an expansion on their existing partnership with ReKTGlobal – the corporation behind both teams – that was first introduced in 2018. Find Your Grind aims to help young people find their path in life with a variety of different programs to help mentor those looking to follow careers in emerging industries; their initial partnership with ReKTGlobal saw them create a programme to enable Fortnite fans to kick off their streaming and playing careers.
Find Your Grind's logo will appear on the jerseys of the London Royal Ravens Call of Duty team, as well as across Rogue's various active teams including League of Legends, Rocket League, Rainbow Six Siege and Rocket League. Players from both teams will also feature as mentors in various programmes and events held by the platform.
Code Red's View:
This is a significant expansion of Find Your Grind's presence within the space, and its jersey presence will help increase visibility for the educational platform. There has been an increasing push towards helping young people get their start in esports and partnering with a platform for those who are interested in careers in the space is a great opportunity for both Rogue and the London Royal Ravens to increase their fanbase, particularly in the case of the latter which is flying the flag for the UK in COD's franchised league and is doing well at building up regional support.
Furthermore, esports skews towards a younger demographic, and thus having something in place to incentivise support and loyalty is undoubtedly a useful recruiting feature: not only in securing fans but in identifying potential new hires and talent down the line. The partnership with Find Your Grind and the offering of help towards the younger generation is also a "gesture of goodwill" that builds up positive connotations around the brand.
In order for these benefits to be fully realised, it's vital that the programmes are functional, credible and have an actual offering: the "mentorship" provided by players must extend beyond short social content pieces and have depth and insight to enable it to be useful to those in search of a kickstart to their esports careers. Younger fans will undoubtedly lose interest should the opportunity be lacking or superficial in any way, particularly considering the strength of organic traction and word of mouth that can either be extremely beneficial or incredibly detrimental depending on the immediate reception of the programme.
Herman Miller Brings Premium Chairs to Gaming in Major Esports Push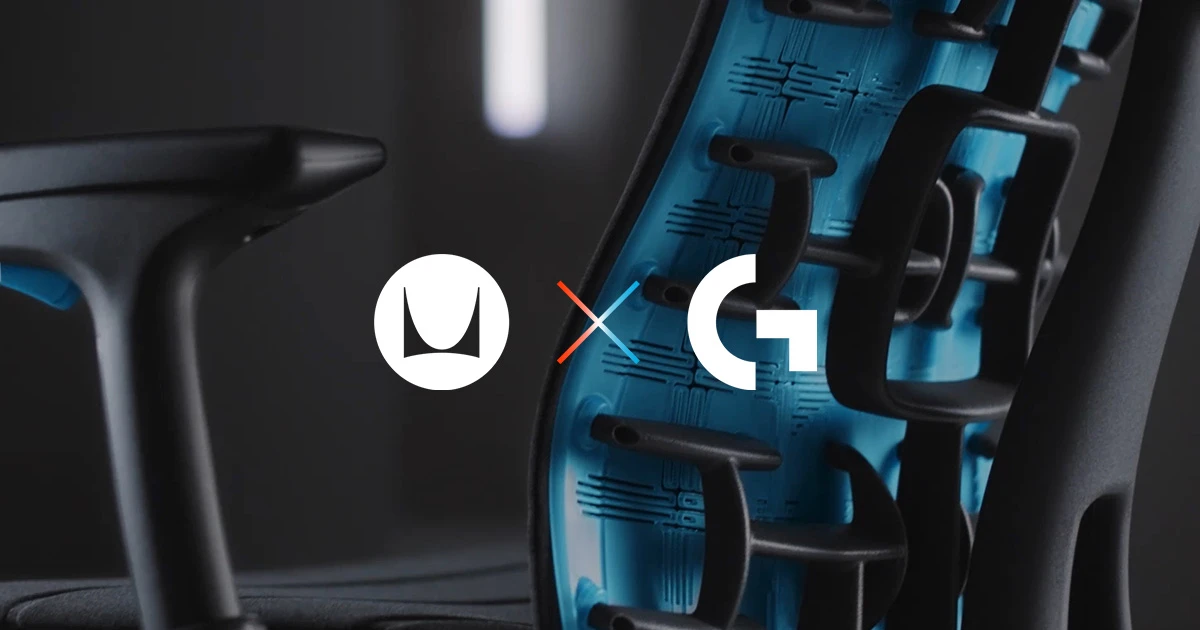 Highly acclaimed office furniture company Herman Miller entered into a number of partnerships in July, kicking off with the unveiling of their first gaming-oriented product as part of their partnership with embedded peripherals brand, Logitech, that was established earlier this year. The Embody Gaming Chair is the first in a line of products that the brands will be developing specifically for esports fans and gamers and forms a core part of two further partnerships that were also announced by Herman Miller last month.
Herman Miller went on to secure deals with notable U.S. organization Team SoloMid and Overwatch League franchise San Francisco Shock as their official gaming chair partner, with the Embody Gaming Chair being supplied to the players and staff and further general promotion around the product by the teams expected, though further details are yet to be revealed.
Code Red's View:
Heman Miller is a well-respected chair brand known for good quality and design, and had already entered the esports industry through a partnership with US based organisation Complexity Gaming in November 2019. Their latest gaming offering makes sense considering the opportunities in the space and the gap in the market for a new, stand-out competitor: whilst there are a lot of chair brands competing in the gaming and esports industry (such as SecretLab, DXRacer and GTOmega), they have all been born directly and purposely into the space. Having an already well-established brand move into gaming with a product that embraces their existing high-quality appeal but with a specific functionality and design for gaming might be a more compelling offer to fans that are having to choose between existing gaming chair companies that struggle to differentiate their products from one another.
Whilst Herman Miller has opted for an America-focused marketing effort, it will likely gain traction outside America considering the partnership with Logitech and the well-coordinated push to partner with multiple teams and make significant moves within such a short span of time – gaining traction in social media as a result.
SecretLab, a notable competitor, also partnered with a major US esports team in July (Evil Geniuses) and more recently working with League of Legends developer Riot Games to produce co-branded chairs. However, Herman Miller's focus on the quality and simplicity of design differs greatly to the heavy-customization and co-branding offered by many gaming chair competitors in the space, including SecretLab, which could help to distinguish their offering and present consumers with a much clearer purchase option by limiting the amount of choices available: a benefit in a market that is saturated with arguably too many options for the consumer to consider.
Gaming chair brands need to consider their niche and how they can differentiate their products from other brands, whether this is through the level of customization, the cost, the quality, the focus on good posture and health, or any other compelling USP. Without this, there is no drive for consumers to choose one brand over another. Partnering with influencers is a tried and tested route for brands to follow, as they can be an effective way of capturing consumer attention in order to build brand awareness and heighten purchase intention.
GG.BET Announced Official Global Betting Partner of ESL

ESL have announced esports betting company, GG.Bet, as their official betting partner for a range of their CS:GO and Dota 2 tournaments. Having already worked with ESL on a smaller scale for ESL Pro League season 11 both in Europe and North America, the two companies have extended their partnership to include all ESL One and Intel Extreme Masters events and season 12 of the ESL Pro League for both Counter-Strike: Global Offensive and Dota 2.
As part of the partnership, GG.BET's odds will be shown on broadcasts, whilst ESL will deliver a special branded prediction segment during broadcasts which will see talent discussing predictions and referring to data from GG.BET on air.
Code Red's View:
GG.Bet are a market leader within esports betting, and their partnership strategy is a key component of this. Since 2016, they have partnered with a number of tournaments and esports teams with CSGO and Dota including Fnatic (2016), Luminosity, Alliance, Team Empire, NP and North.
Betting is a very competitive space in esports with numerous esports betting operators competing against one another and an increasing number of existing sports bookmakers expanding their offerings to include esports. This became of increasing importance as a result of the COVID-19 crisis which largely saw all live sporting events ceasing action whilst esports was able to continue as an online activity.
There are plenty of customer acquisition channels available at different scales for betting operators to consider, however at the highest level there are limited opportunities around tournaments due to publisher restrictions, which also extend into teams (where it is harder to convey product benefits).