Code Red Esports Report – September 2020
Botched Burger King Advert Faces King-Sized Backlash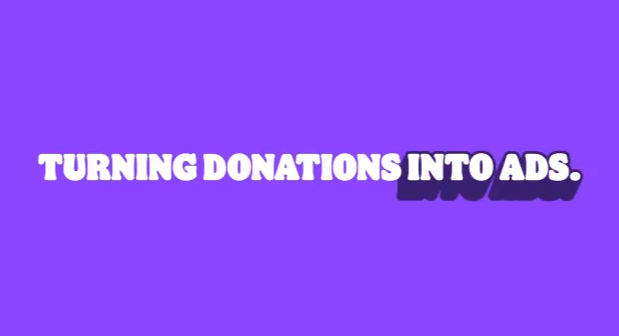 Burger King came under fire in August following the promotion of a Twitch-focused marketing campaign that saw the brand attempt to hijack streams with advertising, offering a meagre $5 donation to streamers along with an advertising message that pushed offers from their menu. The campaign, titled "The King of Stream", began to circulate following a tweet from the brand marketing agency behind the stunt that praised it as a strong piece of client work; many within the gaming and streaming community shared their distaste for their ad and the stunt's exploitation of streamers, including numerous notable influencers and key industry figures.
Code Red's View:

This advert should never have seen the light of day and anyone with knowledge of the streaming space would have killed this idea immediately. This campaign will be held up as an example of "how not to advertise to gamers" for many years to come. It was an ill-thought out campaign that was always going to be received badly, and the touting of it as an innovative, mutually beneficial advertising campaign when it was the opposite encouraged such immediate, disgusted responses from the community. The campaign itself was flawed at its core: whilst streamers and influencers are a major advertising platform for many brands (and often very effective), it is essential that brands work with influencers to fulfill campaigns and compensate them fairly rather than try to exploit them through predatory tactics.
Not only did Burger King fail to ask consent from the streamers to advertise on their stream, but the amount offered ($5) is insulting. That a globally renowned brand such as Burger King would feel as though this was enough to compensate the streamers they had targeted is laughable.
It is surprising that Burger King went ahead with such a campaign, given its previous activities in the space have been solid. Burger King partnered with immensely popular U.S. organization FaZe Clan in September 2019 (as we discussed) and more recently joined forces with Riot Games to sponsor the new Belgian league for League of Legends in early 2020. This failed attempt to involve themselves in the world of streaming and influencers, however, has set them back significantly and they will need to work hard to rebuild their reputation as they have lost the trust and respect of gaming and esports fans.
Moving forward, it is critical that Burger King acknowledge their mistake and make amends with the community through authentic campaigns that show an understanding of the space.
Burger King's failed advertising campaign not only illustrates the importance of understanding the audience (whether through hiring individuals who are experienced in the esports and gaming space, or working with agencies who house such expertise) but also highlights the fact that whilst first impressions are important, it is crucial for brands to ensure that there are no missteps as they continue paving their path in the space.
Newly Released "Fall Guys" Takes Gaming Scene by Storm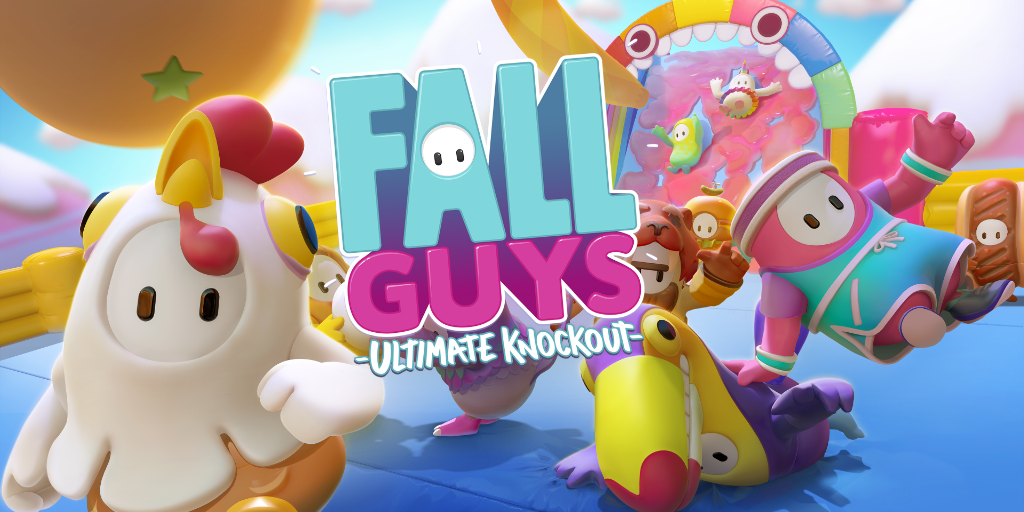 Total Wipeout meets Takeshi's Castle meets battle royale video game as Fall Guys' developer Mediatonic created a new gaming genre overnight. Brightly coloured platformer battle royale game Fall Guys has become one of the most talked about titles in some time since its release last month, rapidly rising in popularity and even overtaking mainstay League of Legends as the most watched game on Twitch. Fall Guys saw an immediately overwhelming reception: within 24 hours of release the game had drawn over 1.5 million players, and it has achieved over 7 million sales on Steam along with becoming the most downloaded PS Plus game of all time.
The game also drew significant attention and praise from a multitude of influencers, which was highlighted in a charity initiative that saw Fall Guys offering up a permanent skin in the game to the highest bidder, with all bids going towards SpecialEffect – a UK based charity helping disabled gamers. Some of the biggest influencers in the world put in offers, with MrBeast and Ninja teaming up with training solution Aim Lab and esports team G2 to secure the skin with their £1,000,000 donation.
Code Red's View:
Despite being hyped up at E3, the reception to Fall Guys was nigh-on unprecedented. Critically, Fall Guys is a fantastically fun game which is entertaining to both play and watch, giving it traction from the world's biggest influencers: the game's popularity and quickly amassing fan base meant that engagement from influencers such as Ninja, TimTheTatman and Pokimane was not only authentic but free.
This was aided by a well-executed social media presence on Twitter, with Fall Guys managing to foster a positive community and sentiment around the game despite early server issues and an influx of cheaters. Along with fun, meme-y, relatable content, the interaction has been consistent and drawn in the attention of both high-profile influencers and general gaming fans.
Games looking to launch in the space should consider the effective nature of influencer marketing but also note that their product must have a clear playability factor. Further to this, it is vital that the game has a well thought-out integrated marketing campaign and communication strategy that is reflected across all channels including social media in order to enter the space in an engaging, encompassing manner.
Henkel's Hair Care Brand Schwarzkopf got2b Enters Esports
German consumer goods company Henkel has made an entry into esports through their Schwarzkopf got2b brand. The #got2ChangeTheGame campaign – running through to November – will see got2b's products promoted on Twitch, YouTube and other social media channels via the brand's own account as well as through three German influencers (Niekbeats, Rewinside and Farbenfuchs) that were chosen to represent three different aspects: gaming, streaming and cosplaying. The brand also sponsored Gamevasion 2020: a complementary group of streams to Gamescom featuring a number of prominent influencers.
Code Red's View:
There hasn't been too much noise about the campaign beyond the initial announcement of the work, as is to be expected from a digital media based campaign. Critically, the commercials recorded utilising the three influencers are solid: they are high-quality, feeling like they are a TV-quality level recording and are clearly commercials for hair products, even if the gaming tie-ins feel like a stretch (whilst on the other hand, the Farbenfuchs advert, focused on cosplay, is a perfect fit).
Working with individuals is the best route for haircare brands, as this enables them to showcase their products in a relevant way, such as with got2be's recent #MebyMe campaign, where popular UK streamer Cyanide showed off his newly dyed hair live on stream. Such a level of relevance could be achieved through event or team based sponsorships, although this would require negotiating very specific deliverables, and the brand would need to ensure the tone of the event is matched by any activation.
There are a number of grooming and personal care brands that have made moves in the space, including AXE, L'Oréal and Gillette who have all opted for various strategies including team sponsorships, event sponsorships and brand ambassadorships. You can find our in-depth thoughts on grooming products in last month's report.
Spotify Partners with Riot Games for League of Legends' Esports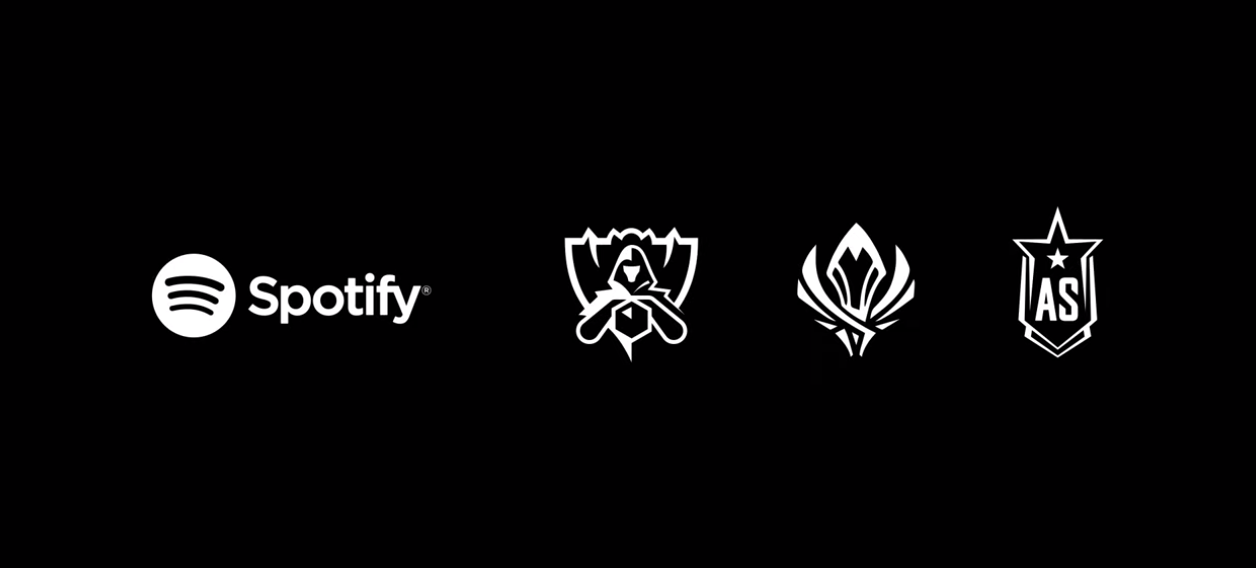 Music streaming service Spotify has teamed up with Riot Games to become the global audio streaming partner for League of Legends' global esports events, including the World Championship, Mid-Season Invitational and All-Star Event. The multi-year partnership will include a variety of League of Legends oriented-content being made available on Spotify. This will be centered around a newly created LoL Esports Hub, which will showcase new podcasts, curated playlists, and exclusive behind the scenes content on the making of the Worlds Anthem, a track that gets released every year to coincide with LoL's World Championship event.
Code Red's View:
This is a natural tie-in and will likely grow to leverage the wider League of Legends IP, which is something that only game publishers can offer. Riot Games have placed a significant focus around music given fans excitement for the release of new music often surpassing their enthusiasm for other announcements.
Spotify is the most popular global audio and music streaming service and regularly used by fans to get their fill of League of Legends content: the official League of Legends soundtrack alone brings in over 4.8 million listens per month. Having a hub dedicated to the game will enable fans to more easily access content, whilst also being a good marketing asset for Riot Games in ensuring new releases are heard by fans.
Riot Games has worked with a host of artists including Imagine Dragons, Against The Current, (G)I-DLE, Madison Beer and Duckwrth. From releasing a new Worlds Anthem every year since 2014 to creating new virtual music bands such as K-pop group K/DA and hip-hop group True Damage, Riot has become a leader in the gaming industry for bringing music to the forefront and developing an entirely new stream of marketing and fandom.
There is undoubtedly scope in the crossover between music and esports/gaming and we have spoken about such opportunities at length in our October 2019 Esports Report. Beyond that, however, music and audio streaming services in particular should consider the value in obtaining the rights to become the exclusive streaming partner for games that have exciting, in-demand audio content that extends beyond the game itself. Riot, as the leader in this aspect and as the publisher of one of the most renowned esports titles, was a huge win for Spotify.
Other streaming services will find it difficult to replicate this deal from an esports point of view, however providing access to exclusive content for a game that has a strong, loyal fanbase could be very fruitful, regardless of its esports suitability. More generally, brands with significant platforms should always consider how they can add value to game publishers and other rights holders in order to develop interesting, mutually beneficial campaigns.
Beijing Set to Become Esports Hub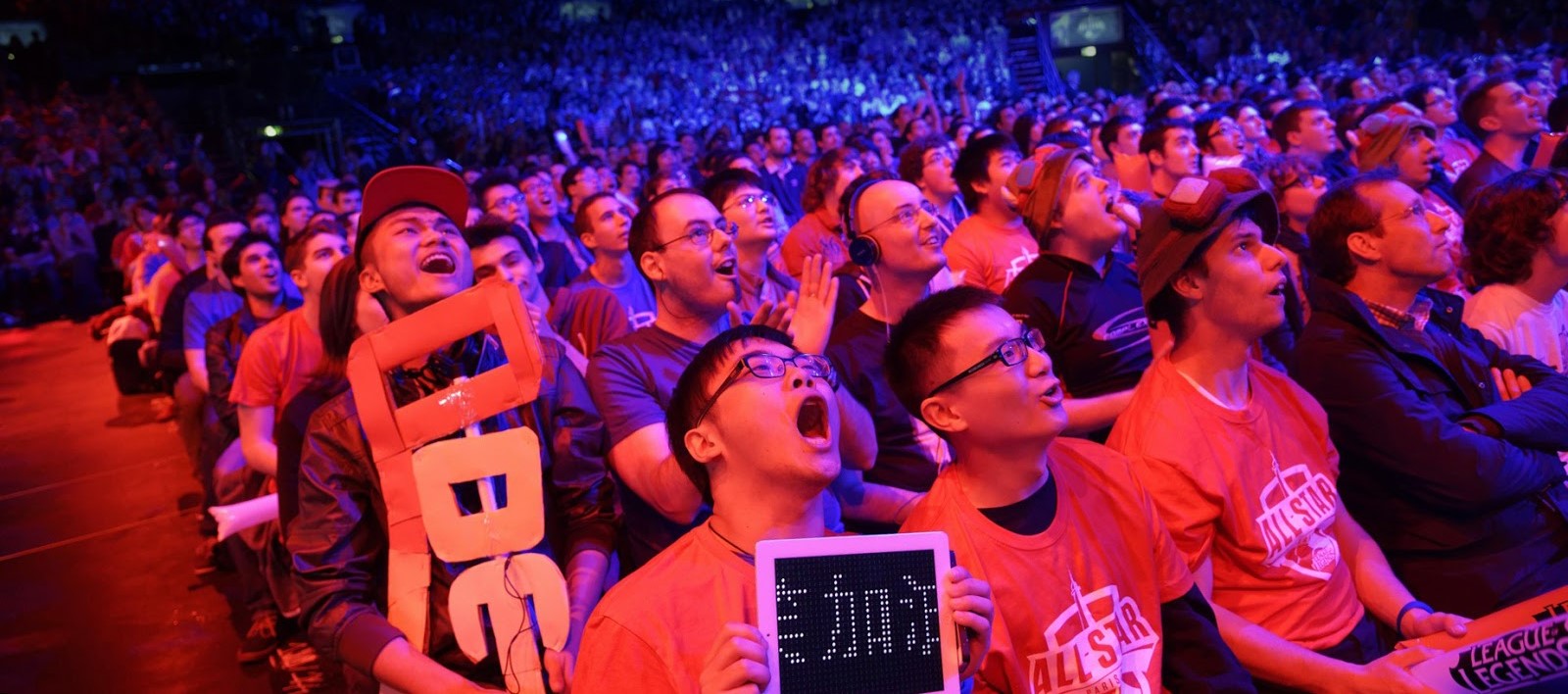 Yet another push towards making China a hotspot for esports has launched, with a new initiative called "E-Sports Beijing 2020" aiming to make the country's capital a vibrant esports hub. The new hub is set to get an estimated investment of 10 trillion yuan ($1.4 trillion USD) over the next six years and is said to be backed by the president, Xi Jinping. A chunk of the investment will go towards events, teams and games in the region and will promote esports and culture within China; further infrastructure will be invested in, including the roll-out of 5G mobile networks and AI systems.
The news comes on the back of the announcement that Riot Games will host the next two League of Legends world championships in Shanghai: the first coming in September and October 2020 (in a COVID-compliant manner), followed by a nationwide tour in 2021.
Code Red's View:

China has a strong esports scene with top teams in multiple major titles originating from China. Further to this, the Chinese esports market revenue is expected to reach more than 165 billion yuan ($24bn USD) by 2021.
There have been various government-backed projects in China that center around making the country a landmark for esports. One such example is China's Chengdu which saw the local government releasing multiple supportive policies on esports in 2019 to integrate the local esports industry into their tourism plans; the Guangzhou government also announced a three year plan to develop local esports with the help of Tencent.
However, the widespread buzz around esports within the country has brought about a high-level of competition within China itself in terms of making various cities esports hotspots, with Hangzhou, Chongqing, Shanghai, Xian, Chengdu and Guangzhou (along with several others) all already developing programmes to increase their esports infrastructure and ambitions to become massive hubs for the industry. This is not too dissimilar to efforts by other cities and countries across the globe that are also looking towards esports as a driving force for tourism and their economy; you can take a look at our May 2020 report for further insights into this and the countries hoping to become esports mainstays.